Kent is a well-known Indian brand for the healthcare products and home appliances. Their best-selling products in India are RO water purifiers.
In recent years, Kent Water purifiers have made an overwhelming presence in the Indian market.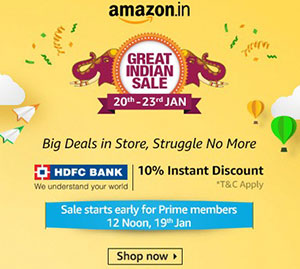 Kent has become one of the most reputed and trusted water purification brands in India. In terms of purification, the company has launched patented Mineral RO Technology.
KENT, a leading name in the water purifier market, offers the most technologically advanced water purifiers with double purification technology.
You can find and compare the Kent water purifier reviews, features, and prices in India.
Here is best-selling Kent water purifier price list updated on: January 23rd, 2019
Kent Water Purifier Price List
Show all

RO + UV + UF

RO + UF

UV + UF

UV
Kent Water Purifier Purification Technologies
Kent Water Purifiers use double purification technology that uses RO and UV or UF in multiple stages of purification.
The advantage of combining different purification technologies lets you purify the water from different sources like ground water/borewell, municipal tap water, tankers etc.
KENT water purifiers are compact and very thoughtfully designed to complement the design of your modular kitchen.
KENT offers a complete range of water purifiers for your varied needs. Whether you are looking for the table top, under the counter or wall mounted water purifiers, KENT offers it all.
The high capacity storage tanks coupled with high purification capacity makes KENT water purifiers an ideal choice for every Indian household.
Kent claims it has developed a path-breaking technique of filtration – RO+UV+UF+TDS controller. This technology ensures that the water is purified, essential minerals are retained, and it remains healthy and tasty. These purifiers are robust and safe with a transparent and tamper-proof design.
Kent's Patented TDS control system preserves the essential natural minerals like Calcium and magnesium which are much required to stay hydrated and healthy.
Why Choose Kent Water Purifier?
KENT, an ISO 9001:2008 certified company, brought the RO purification technology in India.
KENT water purifiers meets the highest quality standards of water purification and has won several awards like the "Best Domestic Water Purifier Award" by UNESCO & "Water Digest International" for 2006-2007 & 2007-2008 and "The Golden Peacock Award" for the best eco-innovation.
KENT's range of RO purifiers remove all possible types of dissolved and suspended impurities to give you clean and healthy water.
Kent offers a wide range of purifiers starting from the basic Gravity Based purifiers to UV purifiers and highly advanced RO purifiers.
With it's widest service network and quality products, KENT has become one of the most trusted water purifier brands in India.
Kent Customer Services
Kent RO System is rated as 5-Stars by its customers. Kent has sales outlets and customer care centers all over the country. Kent is known for the quality of customer service.
The extended warranty for Kent water purifiers is available for 1 year and 2 years in selected cities. The customer service, maintenance, and replacement are just a phone call away.
Kent Customer Care Support
To reach the Kent support executive you can directly make a call on Toll-Free 1800 100 1000 and for any service, installation and AMC related queries call Kent at +91-9278912345
Also, click here to check Kent Spare part price list.