According to a World Bank report, "water quality in India has deteriorated as a result of an uncontrolled discharge of raw domestic and industrial waste-water". Indian cities are lagging behind in providing reliable, sustainable and affordable water supply. Due to these disturbing trends, people are finding RO purifiers as the best option for drinking safe water.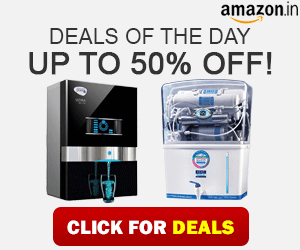 What is RO purification?
Discovered by Dean Spatz, Reverse Osmosis (RO) refers to a technique that uses a semi-permeable membrane in order to remove ions, molecules, dissolved salts, and larger impurities from drinking water. There are other types of membranes for water purification also, but RO water purifier is most widely used in India.
Best Selling RO Water Purifiers in India