Clean Drinking water is not just a nation specific concern but a pressing global issue today. Scientific studies have suggested that climate change has enormously impacted our environment. As a result, our water bodies and other drinking water sources are either badly hit or terribly polluted. So, we need effective water purification systems that can work constantly to give clean drinking water.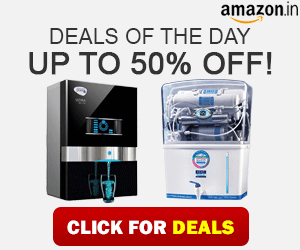 What is gravity based water purification?
In this process of purification, water is allowed to flow from a top container to a lower container under the effect of gravity. Gravity-based water purifiers do not use electricity and therefore sometimes called as offline or non-electrical water purifiers. They typically use activated carbon or UF, which is made up of small carbon granules in order to absorb impurities from the water. The UF acts like a membrane of hollow fibers in which impurities stick.
Top Gravity Based Water Purifiers in India