In India, pure, safe and clean water is really hard to find today. In most Indian households water is supplied by municipality, which is not best suited for drinking purposes. This has led to an increased demand for RO+UV+UF water purifiers. Let us find out why and when to use them.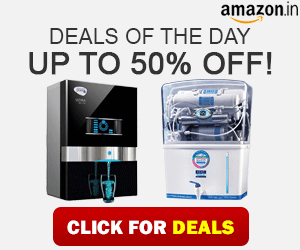 RO+UV+UF water purifiers are generally considered the most ideal choice as these water purifiers are suitable for almost all types of water sources. These water purifiers can remove all common impurities to give you pure and fresh water.
What is (RO+UV+UF)?
The RO, UV, and UF are the acronyms for Reverse Osmosis, Ultra Violet and Ultra Filtration respectively. When RO, UV, and UF technologies are fused together, we get one of the powerful ways to clean water for drinking.
Top RO+UV+UF Water Purifiers in India