Moonbow by Hindware is a brand of Hindware launched in 2015, one of India's most trusted brands with a legacy of 58 years. Moonbow by hindware strives to bring Goodness into the lives of all its consumers with its aesthetically crafted, disruptively designed and technologically advanced range of Water Purifiers and Air Purifiers.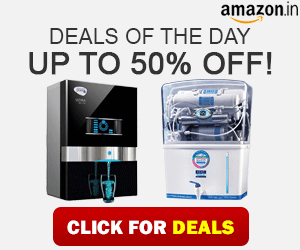 Over past few years, water quality has dropped significantly and with the entrance of new age water contaminants one needs cutting edge technologies like HexaPure, DigiSense RO, Stainless Steel UV Sterilizer Filter and Mineral Fortification that don't just purify water but also adds back the Goodness of essential minerals.
Here is the best-selling Moonbow water purifier price list updated on: April 23rd, 2019
Moonbow Water Purifier Price List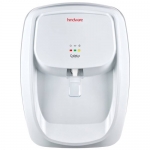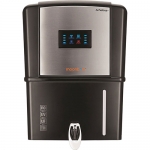 Moonbow Water Purifiers Review
We must admit that we are very impressed with the Advanced Technologies used with strikingly different and
ultra-modern design of Moonbow by Hindware water purifiers.
The other key Features and USP of Moonbow by Hindware Water Purifiers is the innovation in Water Purification
Technology with Functional benefits like Input and Output TDL Level Indicator, Failure Alert, Smart User
Interface Filter replacement Indicator, High Performance Filters and more.
Soon after the launch, Moonbow by Hindware has won prestigious awards like Asia's Most Promising Brand
(2017), Emerging Brand of the Year (2016) and Product of the Year Awards (2016) for its innovative and
technologically advanced products. Moonbow by Hindware products are made using world class quality
components and are certified by renowned technology labs like India Water Quality Association and NSF
Certified Membrane.
Why Choose Moonbow by Hindware Water Purifiers
Advanced 6 Stage Purification Technology
Mineral Fortification that adds essential minerals to the water
Advanced Failure and Filter Replacement Indicators
Exclusively Designed High Performance Filters
Stainless Steel UV Sterilizer Filter
Large Storage Tank Capacity
Touch Sensitive Smart User Friendly display
Smart TDS Level indicators for Input and Output water
Anti-Scalant Filter to enhance life of RO membrane
Suitable for water with TDS upto 3000 ppm
Moonbow by Hindware Customer Services
Moonbow by Hindware has a strong nationwide service network, serving more than 800 cities and growing
service networks day by day. Moonbow by Hindware claims to offer quality after sales support.
Moonbow by Hindware Customer Care Helpline Number
Toll Free Number India: 1800-3010-2273 & 1800-103-3300
To Book FREE Demo Visit: www.moonbowliving.com