Kent RO Membrane in Welded Housing 8″ [100% Genuine]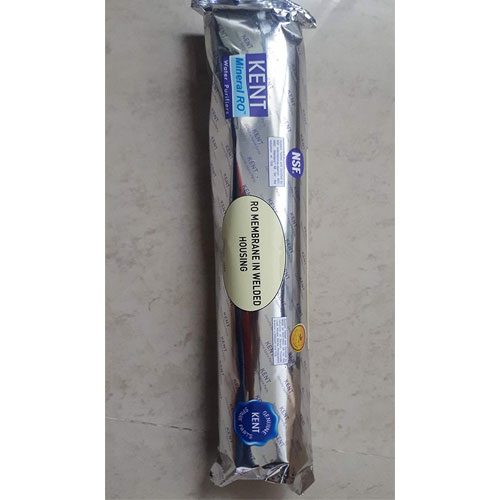 Material: Plastic
Color: White
Used In Models :- Prime, Prime TC, ACE, ACE+,Super Star, Super+, Elite, Perk, Wonder, Grand+, Pearl
Care instruction: Install Safely
RO Membrane is the heart of any RO water purifier. RO Membrane is the part that does the maximum work of purification and therefore it becomes very important to change the RO membrane on time.
Need to replace the RO membrane of your Kent RO water purifier?
You can now order 100% genuine Kent RO membrane online at leading online stores like Amazon and Flipkart.
While most service technicians sell the RO membrane at MRP, you can easily get 10 to 15% discount on Kent RO membrane price online.
And if you are someone who believes in doing it yourself then it would further save you another Rs. 300 to Rs. 500 that the technicians charge for home visits.
Useful link: Kent Sediment Filter & Pre Carbon Filter
Like most RO water purifiers, the average life of Kent RO membrane is around 2 years (it can die earlier or last longer depending upon the quality of water and timely replacement of other filters). Read this if you are not sure when to change the RO membrane.
Recommended For
This is the original Kent RO membrane in welded housing of 8" (8 inch) that fits in almost all the RO purifiers from Kent like Pearl, Grand +, Prime, Prime TC, Wonder, Ace, Ace+, Super Star, Super Plus, Supreme, Perk, etc.

Rs. 2,165

Rs. 2,500
×
Product prices and availability are accurate as of the date/time indicated and are subject to change. Any price and availability information displayed on Amazon.com (Amazon.in, Amazon.co.uk, Amazon.de, etc) at the time of purchase will apply to the purchase of this product.
8 new from Rs. 2,099