According to The Hindu (March 2010), "Polluted drinking water claim more lives than all forms of violence, including war". Therefore, it is a crying need of the hour to utilize an effective purification technology in the form of RO and UV that removes harmful impurities as well as deadly germs from the water we drink.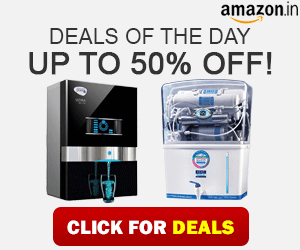 What is RO+UV Purification?
The RO+UV water purifiers employ both RO and UV technologies that give the safest water. Reverse osmosis is used for removing ions, molecules, and larger particles from drinking water. UV purification, on the other hand, is a disinfection technique that kills or inactivates microorganisms.
Top Selling RO+UV Water Purifiers in India