Water purifiers have become an integral part of our lives. And today we are going to talk about a type of water purifiers that are not so common and not so popular. Commonly called as 'Under-Sink Water purifier', these water purifiers do what other water purifiers do, the only difference being the fact that they can be installed below your kitchen sink.
Highly efficient, Under-sink or Under-the-Counter water purifiers work hidden and out of sight, making them the Best for all the Perfectionists and artists out there. The looks set aside, the best part is saving up on room. These purifiers don't encroach onto your much-needed counter space. Instead, they can be fitted neatly below sinks, making your kitchen work-space as tidy as can be.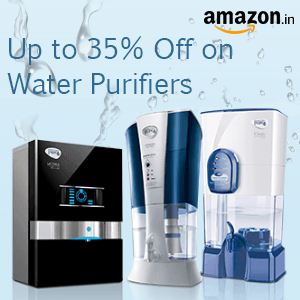 And it's not like you're compromising on filtration strength. They perform just as skillfully as any other purifier out there. In fact, they can also pack extra fire-power with many variations available having large tanks.
No more loss of immunity and health-harm due to lead contaminated or bacteria infected water etc. All the while adding to the beauty of your Kitchen, two benefits for the price of one!
Now here are some suggestions for you to pick the best-of-the-rest when it comes to the Under-sink Water Purifiers market.
#1 – KENT Excell Plus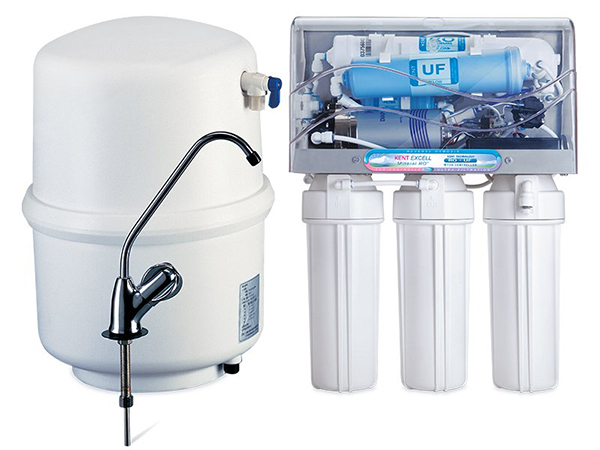 This Kent Water Purifier utilizes Kent's patented Mineral RO advance purification Technology to the fullest. It's suitable for all kinds of purification with its TDS controller, be it tap or brackish or municipal water. Providing 100% safe water by getting rid of even the finest impurities, such as chemicals, bacteria, viruses, and salts.
It's 7-liter storage is also top of the line. Whereas the purification capacity is 15 liters/hours. All the while utilizing Kent's 'double-purification' of RO + UV/UF.
Rs.

16,600

Rs. 19,500
20 new from Rs. 16,500
in stock

Usually Delivered in 9 - 10 days.
10% Instant Discount on Mastercard
10% off* with Axis Bank Buzz Credit Card
Rs.

19,000

Rs. 19,500
in stock

When it comes to certifications. The Kent Excell Plus has been tried and tested by world-class laboratories such as WQA, NSF (United States) and ISI (India). Guaranteeing trust from the public as well as the professionals.
Kent Excell Plus can be installed under the counter or below the kitchen sink. It can also be attached with water coolers and for refrigerators with water dispenser.
Kent Excell Plus Full Review
#2 – AO Smith X5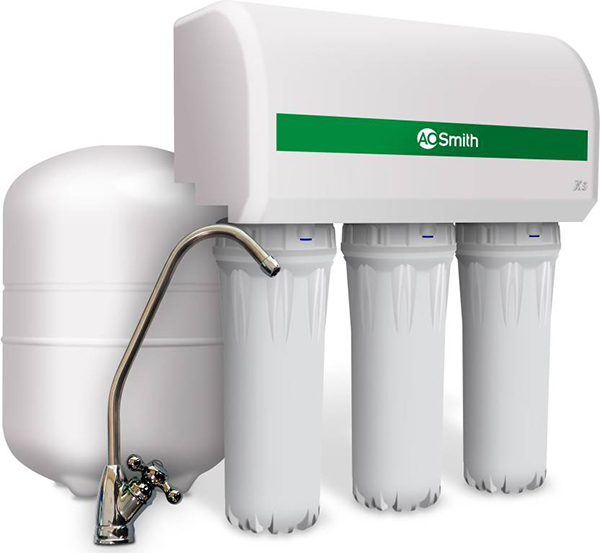 The innovators of the industry, AO Smith, never stop surprising. This time with their 5-Stage Purification. This water purifier purifies water using a Pre-filter, Sediment Filter, Pre-Carbon Filter, RO Membrane, Silver Activated Post Carbon, it's all the filtration we'd ever need.
Exclusive patented SSM Technology (Side Stream RO Membrane) purifies water with high TDS up to 2000 ppm. This purifier is also known to waste less water with improved water recovery.
The X5 throws special focus on the best possible removal of suspended solids and sediments. They've achieved this from some pretty nifty Advanced Pre-Filters and Sediment Filters.
There's no expenses spared on storage too. Giving out a storage capacity of 7.5 liters, well above average. And all this comes certified with WQA certification for their RO membranes and everything. Maintaining all ANSI 58 and NSF standards.
#3 – KENT Sterling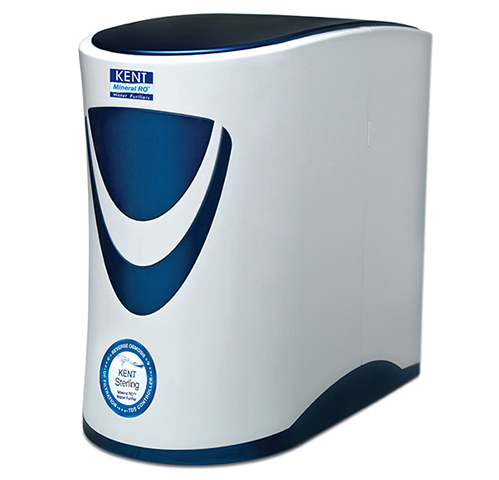 Another Kent addition, this one incorporates an even fresher and more advanced technology. This model intelligently supports natural minerals even after very fine filtration. Making good use of Kent's own patented Mineral RO tech. The TDS Controller retains essential natural minerals in purified water, giving you 100% pure, safe and natural tasting water.
A lot of thought has gone into this under-the-counter water purifier, providing for side-by-side placement too, that may go right beside your refrigerators for utilizing the most space.
The patented technology helps with dishing out a tastier and sweeter end-product of fresh and safe water. The double purification of RO+UF manages to deal with any and all traces of Arsenic, Rust and all other chemicals, bacteria, viruses and even salts. 100% safely and purely filtered, and at the same time, nutritional too.
Kent Sterling comes with a storage capacity of 6 liters and high purification capacity of up to 15 liters/hour.
Where to Buy?
Rs.

15,400

Rs. 16,500
3 new from Rs. 15,400
in stock

Rs.

16,826

Rs. 18,000
2 new from Rs. 16,826
in stock

Like this information? Or have something to share? Connect with us on Facebook