In this post, we have reviewed top 10 water purifiers under ₹ 10000. Before jumping into review lets find out the importance of water for our body and top benefits of drinking purified water for the human being.
Water is required by all human being essential for survival and functionally. Dehydration can lead to hallucination, failure of organs to severe fatal internal malfunction and diseases if we don't consume water adequately. Water is required by our whole body, it is like fuel to vehicles without water our body goes stagnant. As we know and see the quantity of water is in abundance but the quality is in sparse, this makes the use of water purifiers indispensable. In order to live a healthy life, we need to check the quality of water we are drinking.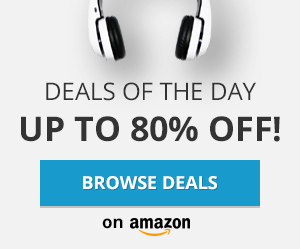 Water Purifiers help in eradicating the microorganisms and bacteria along with some dissolved impurities and harmful minerals, chemicals. It converts the hard water into soft water for consumption, our tap water sometimes isn't that purified, so, to be doubly sure it is highly advisable to have a purifier in the house for the sake of the safety of your family from diseases. Being in monopolistic competition, we encounter purifiers from different brands with their own singularity but we have our budget to retrain and in that limited budget we seek the best the market has to offer. Here, we list down 10 purifiers under Rs. 10,000 which are feature packed and budget-friendly.
You may also like to check out the list of Top 10 RO Water Purifiers for Home Use.
1. Livpure Glo 7 RO + UV + Mineralizer Water Purifier
With a sleek look to please our eyes and a stunning mechanism to function, supported by trusted brand name, this purifier delivers what it offers and promises to the audience. The purifier has 6 stage purifying technique to safeguard the drinking water. With the working capacity to eradicate 1500 TDS level to the minimum, the purifier leaves your water tasting sweet and pleasant. The purifier has 7L of purified water storage capacity which is sufficient for a small family. The purifier comes with a yearlong warranty. It is RO-UV purifier with an added benefit of Mineralizer.
To eradicate the impalpable particles and harmful impurities the purifier has a sediment filter and activated carbon filter and to top its multi-functionality its RO is strong enough to remove the hard metals, solvable chemicals and lastly to safeguard Livpure Glo has UV to sum it up.
Top Features
Sediment filter
Pre-activated carbon filter absorber
RO membrane
UV disinfection
Mineral cartridge
7 Litres storage
Read Livpure Glo 7 Full Review
---
2. Kent Maxx 7 Litres UV Water Purifier
With a 7 litres storage capacity, this Kent water purifier is nothing short of a veteran. It's fully automated and suitable for low TDS water. Completely Leak proof, it contains LED indicators for power and purification display. It has double purification through UV and UF. If you are hunting for a low key and efficient purifier then this must be it. If you only plan on purifying the tap water then this is the purifier to go for, the price range is affordable and the brand-name has its prominent status in the market.

The purifier has both UV and UF mounted henceforth capable to produce the purest water without disturbing the taste. The purifier stores 7l of water, good for a medium family.
Top Features
Automatic UV+UF purifier
Best for low TDS water
Leak-proof
7 Litres storage
Read Kent Maxx Full Review
---
3. HUL Pureit Advanced RO+UV 5 Litres Water Purifier
With Triple Safety assurance of RO, UVM and ROPL you can be sure of time attested quality. It comes with 5 litres of storage which is more than ample for the average household. The TDS levels of removal are as much as 1800 ppm. This purifier is a complete pack and value for money with a reasonable pricing to help your budget. The look of the purifier is beautiful and sleek in itself, apart from the cool design the purifier is durable and leakage proof. The purifier has RO and UV to guard the water and provide your family with clean water.
Top Features
6 Stage Purification
Purified water flow rate of 9-12 litres per hour.
Advanced Voltage fluctuation guard.
Compact and simple design
Read Pureit Advanced Full Review
---
4. HUL Pureit 5 Litres Classic RO + UV Water Purifier
This Best in class edition comes with all the features you could hope for, all on top of 5-litres storage. This HUL Pureit water purifier uses a 6-stage purification process to provide the best quality purification. As a safety measure, it also has a voltage fluctuation guard which withstand spikes as high as 300 volts or dips as low as 150 VAC. It's TDS removal capacity is also a stable 1800 ppm. The pricing of the product is reasonable. This model of purifier is just as good as the one mentioned above, the choice is on you which one you'd prefer.

Top Features
6 Stage Purification Technology
Turns Hard Water Up to 1800 ppm into the soft and sweet water.
Break resistance tap
Advanced voltage fluctuation guard
Reverse osmosis membrane
Read Pureit Classic Full Review
---
5. HUL Pureit Mineral Classic RO+MF Water Filter, 5 Litres
This version boosts of a 5-litres storage in tandem with Triple-Safety assurances. It's a classical 100% RO & MF purifier with highest TDS removal levels of 1800 ppm, making it the best option to go for under Rs. 10000. The purifier will sure to look good in your kitchen, it is compatible, the size of the purifier is small enough to fit in any small corner of your kitchen yet roomy enough to store 5l of water. The purifier has a stabilizer to look overpower fluctuation and a sensor to automatically control the water level to prevent it from overflowing. The product is robust and provides you with clean and tasty water.
Top Features
6 Stage Purification through RO+MF
Purity indicator
Adds minerals post purification to improve the taste of water
Advance alert system alerts you 15 days before the life of GermKill Kit expires
Highest level of TDS removal up to 1800 ppm
Read Pureit Mineral Full Review
---
6. Aquaguard Crystal Plus UV Water Purifier
This model from Eureka Forbes comes with dozens of funky features. Like its intelligent purity sensor and Minerals Guard. Not to mention its inventive E-Boiling tech. It also boosts a 2 litres/minute Purified water flow rate. In addition to all of that, it also includes Smart indicators, voltage stabilizers and Auto shut-off features to prevent overflow.
It can be mounted on the wall for a fancy look, the purifier is itself beautiful to gaze on, the design is very modern and catchy. The filters in the purifier remove all the intangible microscopic organism and toxic metals, it also eliminates the remaining residue of the virus and bacteria without spoiling the water taste. Besides looking gorgeous the purifier perdurable. All of the feature you would be getting under Rs. 10000, we call that a bargain.
Top Features
Intelligent purity sensor
Mineral guard
Unique e-Boiling+
Auto shut-off
Voltage stabilizer
Smart indicators
5 Litres storage
2 Litres of purified water per minute
Read Aquaguard Crystal Plus Full Review
---
7. Tata Swach Viva Silver UV+UF Wall Mounted 6 Litres Water Purifier
This true water purifier by Tata has been giving some stiff competition to all those well-established behemoths in the water purifiers market. It's a UV + UF. It has the best durability with Silver action for better cartridge life. It also has a new Zero Containment Tank which helps prevent frequent tank cleaning costs. Boosting a 6-litres capacity it also carries Advanced indication panels providing intelligent information.
It eradicates all the germs and unseen bacteria and toxins and throws away its residue. There's a silver installment for longevity, it is easy and lucid to use. There is an indicator for storage for overflowing prevention. If we talk about the looks then this design is a show stealer. Most people do not like the hassle of periodically cleaning the storage tank, this water purifier is a blessing for all such people because it comes with ZERO Contamination 6 litres storage tank that saves you from the hassle of manually cleaning the tank.
Top Features
4 Stage Purification with UV + UF
Silver action inside for longer cartridge life
Zero Contaminant Tank
Indicators for UV ON/OFF and Tank Full
Inlet water switch off mechanism
Screwless front panel opening
Purification Rate up to 30l per hour
6 Litres Concealed Storage Tank
Read Tata Swach Viva Silver Full Review
---
8. Eureka Forbes Aquaguard Classic UV Water Purifier
A time-tested and reputed edition, this modern iteration combines class with innovation. It's primarily a UV water purifier. It has its exclusive feature of Intelligent Purity Sensor System, that keep scanning the water 24×7 for providing 100% water safety. It also boosts the nifty addition of E-Boiling+. Just as the name suggests 'Aquaguards' guards our water from all the toxic that could make us sick.
The style of this filter is classy-classic and sleek and the installment is easy. The fortitude and durability make the purifier standout against the rest. The purifier comes with an external pre-filter cartridge that helps clean muddy and turbid water. Aquaguard Classic purifies the water in three steps – filtration, absorption and UV rays – to give you clean water with all the essential minerals.
Top Features
UV water purifier
Intelligent Purity Sensor System
E-boiling +
Mineral Preserver System
Auto Shut Off
Read Aquaguard Classic Full Review
---
9. Pureit Marvella UV 4 Litres Water Purifier
Modern Looks and Modern Features are the forte of this Marvella Edition by Pureit. It has the unique Advance Alert System that warns of any impending malfunctions, 15 days in advance, giving time to take action. Also carries a High-Intensity UV Lamp. And as a cherry on top, it's fully automatic, you needn't have stalled around every day it functions on its own. If you have a small family or you live alone then what's better than this, it can be wall mounted or can be used as a table top purifier.
It is easy to install and its small size doesn't take much space and the design would amplify the kitchen décor. The purifier efficiently cleans water and removes all types of microorganisms like viruses and bacteria.
Top Features
Auto Shut Off and Tank Full Indicator
Advance Alert System
High-intensity UV lamp
Fully Automatic
No AMC required
Read Pureit Marvella UV Full Review
---
10. HUL Pureit Marvella Slim RO Water Purifier
This Slim Marvella version also boosts the trademark 15-day Advance Alert System. Also amplifies a 6-Stage Purification Process. With a 4-Litres storage, it has the double safety of RO and MF. With the best feature being its lack of maintenance cost, saving in the excess of Rs.2000 per annum. For a starter Pureit is a revered brand supported by Hindustan Unilever Limited, this gives us a guarantee that the product would meet the customer expectations.
The purifier is packed with multiple features and the price is pocket-friendly. The looks of this purifier are stunning and the durability is appreciable, it is not just pretty but also strong. It works up to water having 1800 ppm TDS level if you have water source from borewell or your water is hard and toxic then this purifier is what you're looking for. The RO and MF with 6 stage purification steps will take care of the health of the water, you needn't fret on the quality, this purifier provides the cleanest water.
Top Features
Advanced alert system
6 stage technology
TDS removal up to 18000 ppm
4 Litres of storage
Voltage fluctuation guard
Break-free tap
Double safety assurance of RO + MF
Read Pureit Marvella Slim Full Review
---
Like this information? Or have something to share? Connect with us on Facebook