India faces serious challenges in addressing safe drinking water requirements for a long time. Poor quality of water supplied by civic authorities remains one of the biggest impediments in the country. Diarrhea – a waterborne disease – causes 13% deaths among children below 5 years of age in India, which is caused due to germs. So, UV+UF technology is the pressing need for water purification.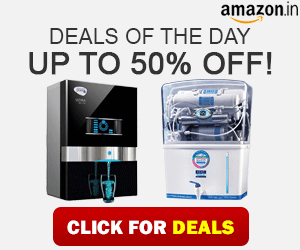 What is UV+UF Technology?
The UV+UF method incorporates both ultraviolet and ultra-filtration technologies for the purification purpose. In this technology, water is purified in a multi-stage cleaning process in which bacteria, virus, germs, and microorganisms are killed and then, dissolved salts and impurities in the water are removed.
Top Selling UV + UF Water Purifiers in India