Very few water purifier manufacturers manufacture RO+MF water purifiers. In India, RO MF water purifiers are mainly manufactured by HUL Pureit. The range starts from around Rs. 7,000. RO+MF are suitable for Municipal Corporation water supply.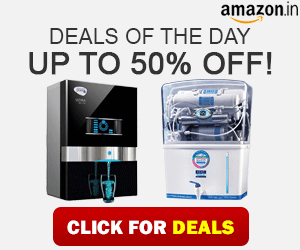 MF or Microfiltration uses a pore-sized membrane to filter out all impurities like microorganisms (algae, protozoa or bacteria) and suspended particles (dust, sand, mud). Microfiltration is commonly used in conjunction with other purification processes such as RO (Reverse Osmosis) to provide pure water, free of undesired contaminants.
Check out the best selling RO+MF water purifiers from the leading brands in India like HUL Pureit.
Top RO MF Water Purifiers Price List in India