Of course, we all know the importance of water, even the human body is 70% of the water.
It is very important that you drink the right amount of water at the right time and in the right way. We have written a few posts which cover all these topics around benefits of drinking water for your health.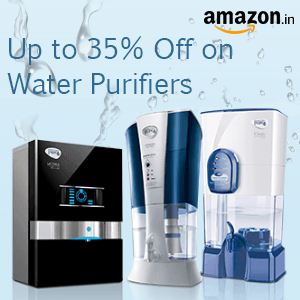 In this infographic, we have listed a few more facts about drinking water.
Here we go.
Top Benefits of Drinking water
Drinking water benefits are not limited to giving energy, prevent cancer but a lot more. Water is helpful for your body, skin, and hair & for your overall health.
Also, check out:-
10 Health Benefits of Drinking Warm Water
How Much Water to Drink in a Day
There is no easy answer to this. Everybody has got a different body type and everybody has a different level of physical activity. So, the demand for water is also different for everyone. The average amount of water which is good to drink and recommended by science is 3.7 litres of men and 2.7 litres for women.
How to Drink Water Correctly
The best way for drinking water is while sitting. Don't drink water when you're standing.
Best Time to Drink Water in Busy Life
One must schedule their daily drinking water routine. We have already written a complete guide about when to drink water. The following infographic also covers the 5 best times in a day to drink water for most benefits.
Scroll down and enjoy this healthy infographic.
Drinking Water Facts – Infographic!!!
Infographic: Top Drinking Water was published on 11 December 2018 by BestROWaterPurifier.in
Infographic Embed Code: Want to embed this infographic on your website or blog? Use the code given below:
<a href="https://www.bestrowaterpurifier.in/blog/drinking-water-facts-infographic"><img src="https://www.bestrowaterpurifier.in/wp-content/uploads/2018/12/drinking-water-facts-infographic.jpg" alt="Drinking Water Facts" /></a>